Science, Technology, Engineering, and Math has been wrapped up into one acronym, STEM, and with its advent, students are thinking critically, finding out how to find out answers, and doing mental calisthenics. I saw this first-hand at Parsons Junior High School with the roll-out of its STEM program this year.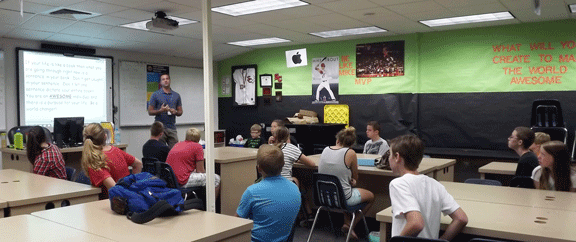 I arrived just as Mr. Cody Brawley, Parsons' first STEM teacher, greeted the students with high-fives as they entered the classroom. Excitement and enthusiasm were palpable. Students quietly took their seats and Mr. Brawley began to go over the agenda for the day. Two students walked in and, without missing a beat or taking a breath, the teacher directed them to get a tardy slip, and he finished his directions to the class.
The students were putting finishing touches on boats they had designed and built. The race would be held the following day. Students listened intently and when dismissed to do so, collected their bins and got to work.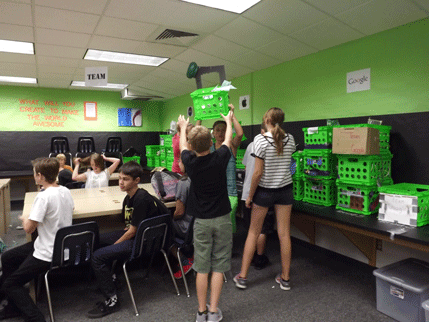 Students sat in groups aptly named Google, NASA, Apple; the emphasis clearly on innovation and taking the lead.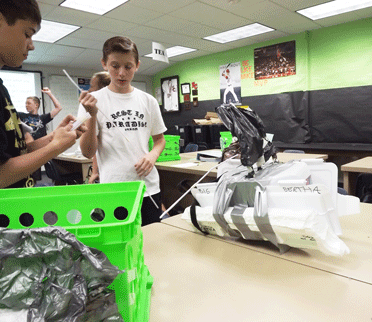 As the students began working, I took the opportunity to chat with Mr. Brawley about the focus of the class. He said students will be doing hands-on work in his classroom – creating robots, designing video games, and designing and building bridges, roller coasters, and catapults. A student politely interrupted. "How will we get a rotor on a boat? How will we get it to move?" The answer caught me by surprise. "I don't know. Google it!" And the student promptly entered the adjacent room where a room full of computers was available for researching such a question. The student clicked a few buttons, read on the screen, and went back to his project with enough of an answer to get him going in the right direction. The intent of this class is to teach kids to think creatively and research when they need an answer instead of depending on the teacher to provide it.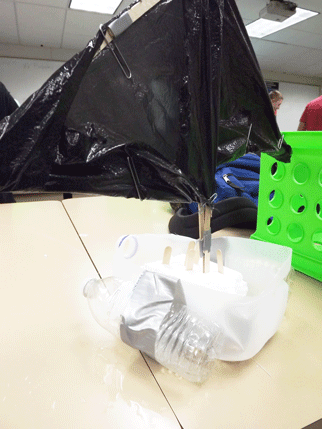 The boats were being built out of everyday items. I saw water and Gatorade bottles, Styrofoam, Popsicle sticks, CD cases, cardboard, and, of course, duct tape! Students worked in teams of two assembling their boats. Students took their creations outside the classroom door and tested their boats. One went the distance in 3.9 seconds while another crashed into the side of the pool. Even in the frustrating moments when things didn't go just right, students were quick to try something else or research another option.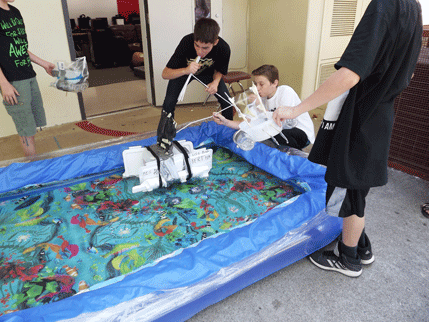 What is the importance of students building boats to race in a swimming pool, you ask? The lesson is deep and wide. They were learning about buoyancy, density, force, and propulsion; about the purpose of a rudder and a sail – and they were enjoying every minute of it! If the lessons had been listed with the technical names, I doubt students would have enrolled in the class. But the class makes learning about big, heavy subjects fun and full of energy and satisfying to the most inquisitive mind.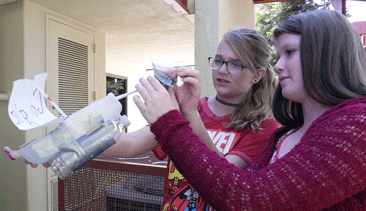 I asked the students about their biggest challenge in completing the project. The replies included getting it to move, making it smaller to go faster, and the sail. Then I asked the students to raise their hand if they were bored. No hands went up. Instead, students blurted out, "This is my favorite class!" "I can't wait until it's time for this class!" Other students commented that they liked using science, technology, engineering, and math simultaneously; others said that it's fun and learning at the same time.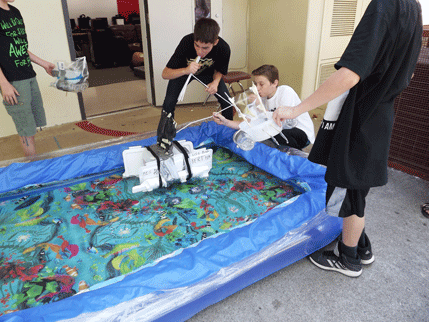 There are about 100 students currently enrolled in the STEM classes, but as the Parsons students who chose other electives see what is going on in that classroom, they beg to get in.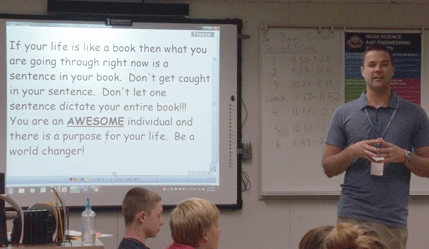 Mr. Brawley said that he enjoys creating unique activities for the students that parallel learning in other classes. For example, his students will be building catapults when medieval times are studied in history classes.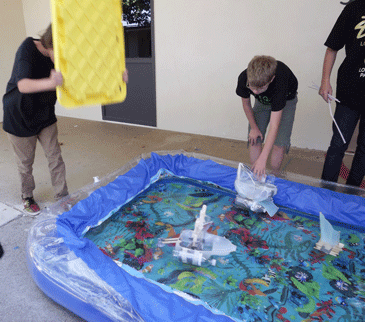 Friday came and the race was on. The Apple Team won the race with a time of 3.5 seconds.

Parsons' Principal, Mr. Tony Moebes, when asked about his vision for this program at the school said that he wants to expose students to other avenues of learning and a different way of problem-solving. He added that Mr. Brawley was chosen to teach STEM because of his passion for and how he connects with kids, his innovative ideas, and his passion about making the STEM class a learning adventure. "He is a great model for the students." The principal added that the success of the program is already being felt in the feedback from the students. They are enjoying learning, and a student who enjoys learning will be a life-long learner! That is what education is all about!